Five days after Donald J. Trump won the electoral college vote, an attorney made a prediction.
A prediction: Donald Trump will make novel and unusual use of the President's pardon power. An under-utilized tool of political power.

— Robert Kelner (@robkelner) November 13, 2016
Robert Kelner recorded that forecast. He now represents Lt. General Michael Flynn, the retired Army general, former Defense Intelligence Agency director under Obama and recently fired head of the National Security Agency under Trump.
Three months after Kelner made his projection, Flynn was outed for secret talks with Russian Ambassador Kislyak, exposed in his botched cover-up of those chats, and placed under investigation by the Army for possibly violating the Emoluments Clause of the Constitution. The general was accused of lying to VP Pence, accepting cash from the Russian government, violating protocol by negotiating with an adversary during Obama's administration, and endangering national security as a blackmail risk.
But let's return to that Kelner tweet and the many questions surfacing after-the-fact.
In the history of presidential pardons, there are few that fit a "novel and unusual" profile. The one that stands out is Ford's pardon of Nixon in 1974 following the Watergate scandal. Nixon resigned before he was impeached and was not charged with a crime. Nonetheless, Ford took the extraordinary step of issuing a "full, free and absolute pardon… for all offenses against the United States which he, Richard Nixon, has committed or may have committed or taken part in…"
The situation today is similar but not the same. To duplicate Ford's pardon, it would be Pence (not Trump) issuing the order. Thus, Kesler's prediction would be off the mark in this instance.
What is possible is frightening. Trump could pardon attorney Kelser's client even if Flynn is not charged with or convicted of an offense. This would equate to Ford's forgiveness of Nixon. For that matter, Trump could issue all-encompassing pardons for anyone embroiled in the Russiagate scandal – with qualifications.
The pardon privilege granted to the president is sanctioned in Article II, Section 2 of the Constitution:
The President…shall have the power to grant reprieves and pardons for offenses against the United States, except in cases of impeachment.
The president can only forgive federal offenses, including violations of civil and criminal laws. The second qualifier is that impeachment cases are excluded from the privilege.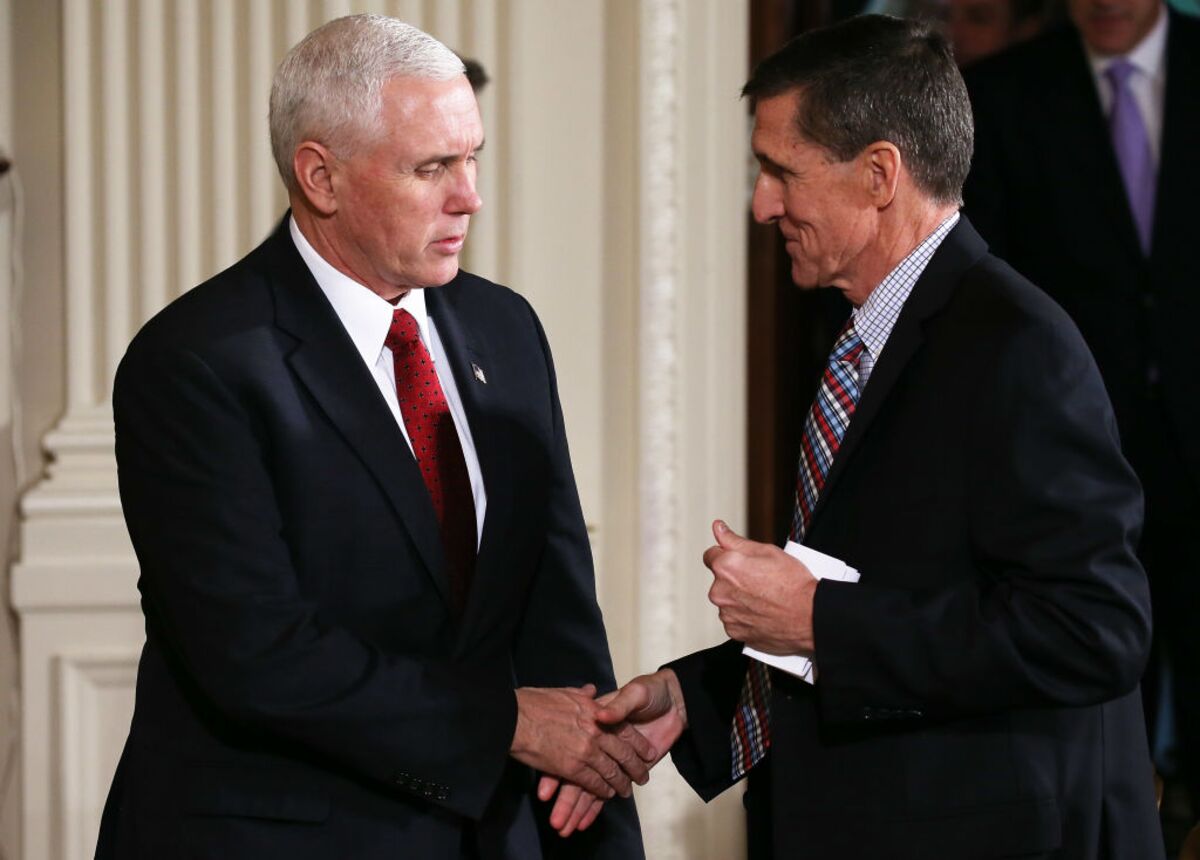 Therefore, if Trump followed Ford's precedent, he conceivably would have the power to forgive federal violations against Flynn, Paul Manafort and Carter Page. He could pardon VP Pence, Jared Kushner, Attorney General Jeff Sessions, Speaker of the House Paul Ryan, Rep. Devin Nunes, Senate Majority Leader Mitch McConnell  – literally anyone caught up in the ongoing investigations of Russian collusion – even before they are charged with a crime. The two exceptions: these individuals cannot be impeached and Trump cannot issue pardons if he is impeached.
This scenario is indeed "novel and unusual". The possibility exists that Trump and friends could wreak unimaginable damage to this country, knowing they have a get-out-of-jail-free card and a GOP-controlled House that shows no compunction to bring about the impeachment process.
The ramifications are terrifying.