While Donald Trump was trying to figure out the "facts" of the violent melees leading to death and injuries in Charlottesville, his Joint Chiefs of Staff quickly assessed the events and determined that racism was the root cause of the violence. It's unknown whether Trump consulted with his military leaders. The answer is probably a negative. Perhaps this is one reason they individually denounced those fringe elements and the hatred they evoke.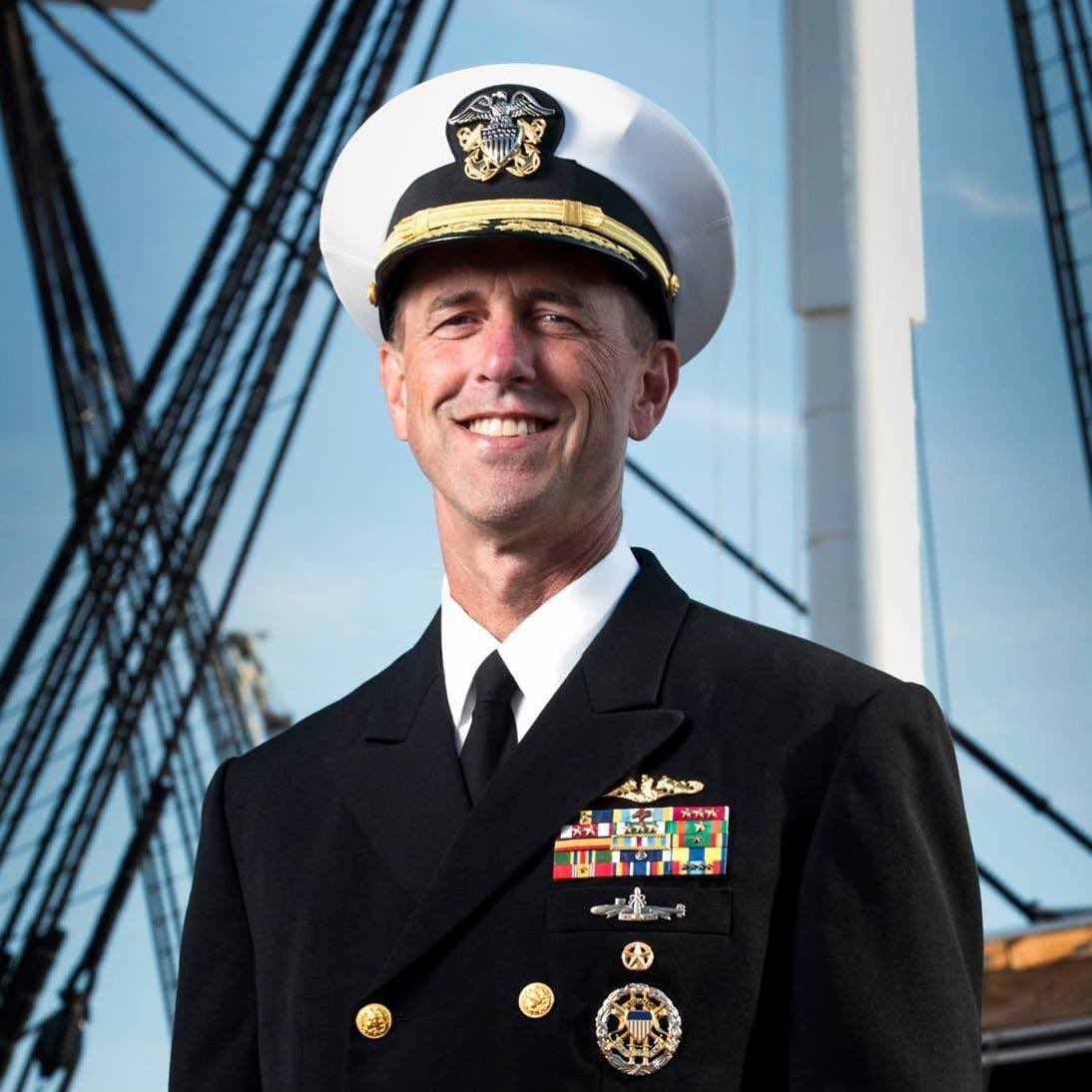 The Chief of Naval Operations Adm. John Richardson was the first to raise his voice, just hours after the vehicular murder of Heather Heyer, a counter protestor.
Richardson posted a full statement on Facebook and followed that with a tweet.
Events in Charlottesville unacceptable & musnt be tolerated @USNavy forever stands against intolerance & hatred…https://t.co/tg0cETibaq

— Adm. John Richardson (@CNORichardson) August 13, 2017
Richardson's post was followed by the head of the Marine Corps, Gen. Robert Neller, who echoed the intolerance for extremism.
Neller's statement arrived after the Trump press conference and the revelation that the head of Vanguard America (VA) was a former Marine.
Vanguard America, an anti-Semitic white supremacist group participating in the violence at Charlottesville, is led by a fellow named Dillon Irizarry (aka Dillon Ulysses Hopper), who is a former recruiter for the Marine Corps.
Videos from Charlottesville show VA members as they chanted "Blood and Soil," a Nazi slogan from WWII. The alleged killer of Heather Heyer is also seen associating with VA members and in their uniform.
No place for racial hatred or extremism in @USMC. Our core values of Honor, Courage, and Commitment frame the way Marines live and act.

— Robert B. Neller (@GenRobertNeller) August 15, 2017
On Wednesday, the head of the Army, Gen. Mark Milley, tweeted a zero tolerance statement condemning "racism, extremism or hatred" among soldiers. His comments came after Trump's Tuesday press conference during which the president blurred the responsibility and the morality of the KKK, Neo-nazis and white supremacists with those protesting these groups.
Milley's remarks are especially pointed since the alleged killer of Heyer, James Fields, served in the Army briefly before failing basic training.
The Army doesn't tolerate racism, extremism, or hatred in our ranks. It's against our Values and everything we've stood for since 1775.

— GEN Mark A. Milley (@ArmyChiefStaff) August 16, 2017
Air Force Chief of Staff Gen. David Goldfein joined his fellow military leaders with a cheer for inclusivity among the Airmen, and interestingly chose Hillary Clinton's "stronger together" meme to propel his message.
I stand with my fellow service chiefs in saying we're always stronger together-it's who we are as #Airmen pic.twitter.com/9XxOry93nf

— Gen. Dave Goldfein (@GenDaveGoldfein) August 16, 2017
The chief of the National Guard, Gen. Joseph Lengyel, was the fifth and final member of the Joint Chiefs to reiterate the military's intolerance for extremist bigotry.
I stand with my fellow Joint Chiefs in condemning racism, extremism & hatred. Our diversity is our strength. #NationalGuard

— Gen. Joseph Lengyel (@ChiefNGB) August 16, 2017
The collective statements by the leaders of the American military is in stark contrast to the waffling by the president, who described neo-Nazis and other extremists as "very fine" people and then doubled down with a series of tweets decrying the removal of Confederate statues.
They should also signal a coordinated effort to weed out extremists among those who serve. That effort may have started with "Jack" Posobiec, a fervent Trump supporter and Navy reservist who has proliferated right wing conspiracy theories. Posobiec gained recent attention when Trump retweeted him. One report today claims that Posobiec's security clearance has been suspended.
The Joint Chiefs of Staff have brought a clear, disciplined and united front in decrying extremism, a clarity that is lacking from the president. Americans ought to be grateful for their principled presence and voice. On the other hand, we should be horrified that they are required to step into the political void vacated by the commander-in-chief and his GOP Congress.